Welcome to the exception. As you may have noticed, this blog post is not going to be in German but in English. The reason is simple: I want the main characters in the post to understand what is going on. Also, I promised to do this one in English. So here I go…
Home away from home
After the exciting days in Japan with my sister, I managed to actually take a flight as planned and landed on the morning of 2 November 2019 in Sydney. I had already booked my connecting flight to Brisbane a week earlier and now had some hours to kill, as I had chosen a later flight due to my previous "timing problems" concerning any kind of air travel.
Therefore I was happy, when I finally touched down (on time) in Brisbane around 2.30 pm in the afternoon. My friends Sarah and Tyson, along with their two adorable kids, were already waiting for me at the gate (Yes, in Australia it is still possible to pick people up at the gate) and took me for some drinks and – more importantly – food at a nice "hipsteresque" place at the foot of the story bridge.
It was a nice, sunny afternoon and some more of Sarah's family showed up to say hello.
Flash Back
As mentioned before, I love Australia and I love coming back to it. I came over for the first time for a one year student exchange program almost 17 (!) years ago and haven't been able to let go of the place since. School is also were I met Sarah. One of my best friends from day one. We were inseperable for my time here and are still going strong all these years later. Her now-husband Tyson also went to the school and I have known him almost as long as her and was happy to be able to be the maid of honour when the two got married 14 (Is it 14?) years ago.
I know pretty much all of Sarah's family and am always excited when they make the time to come over and catch up, once I manage to make my (long) way to Australia.
Flash Forward
Every two to three years I try and make it back to the land of plenty and of course I included a stop on my round the world trip, I was almost in the area anyway…
And we had a great time. We spent some days up in 1770 (Yes, that is an actual place), I took a surf lesson, did wonderful dives at the southern end of the Great Barrier Reef as well as on the wreck of the HMAS Brisbane. We shopped, we day drank (woohoo) and laughed at old and new inside jokes (I hope I will never have to witness the big toe stomp). I also got to meet up with a friend from Germany who was spending some time at the Gold Coast and came up to Brisbane for a day.
It was a lot of fun and I was a little disappointed that the 10 days flew by and I was back on the way to the airport for my next Adventure in no time.
Gone but not forgotten
Of course I left something of myself behind. And I don't mean my spirit or my infectious giggle (harharhar), in this case it is actually my jacket. Twice as annoying, as I had purchsed said jacket for my trip to Argentina. I am now in Argentina, my jacket is not. Only upside: Sarah wants to send the jacket to Germany and throw in some Cherry Ripes – the world_s best chocolate bar stuffed with cherry and coconut goodness and sadly only available in Australia (and maybe New Zealand). You can taste every calorie and it is worth it.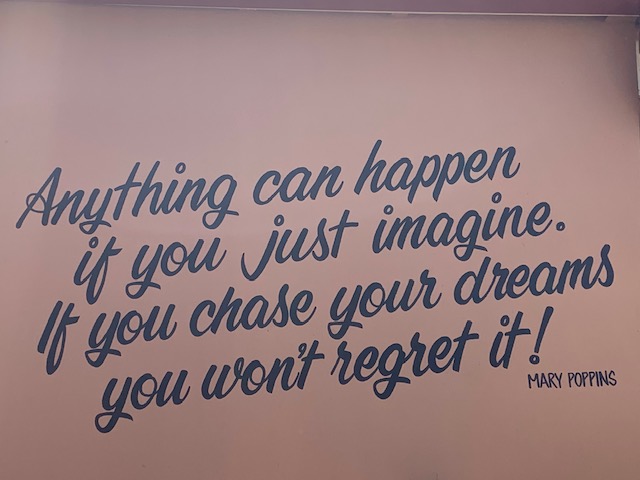 While I am hoping that Sarah and family will make their way over to Europe within the next years, I am also already hoping for my next trip over there. And everytime without fail Sarah will ask me when I am finally moving over. And everytime without fail my answer is the same: Maybe next time…